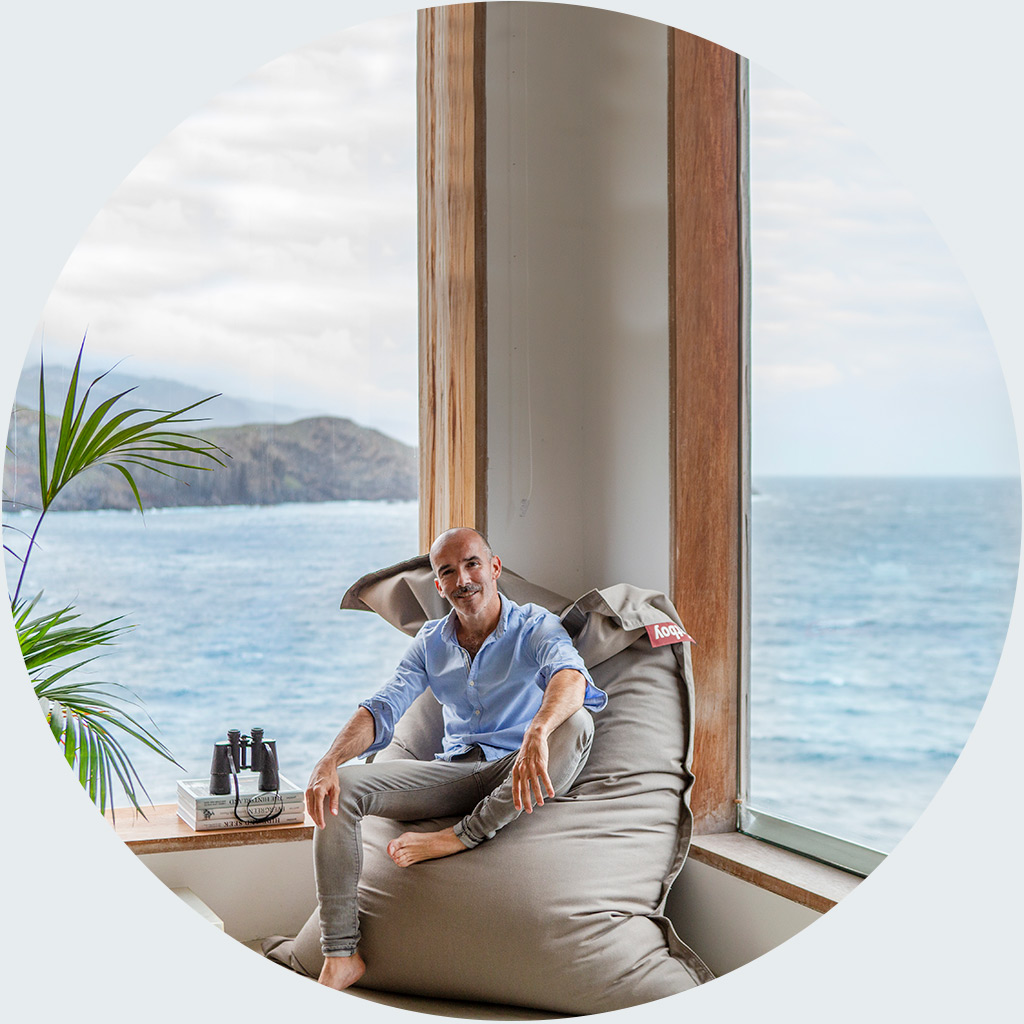 Alberto del Hoyo
---
Alberto del Hoyo has the Canary Islands in his bones, his DNA - and his heart. Eighth- generation scion of a family who arrived in Tenerife with the Spanish conquest of 1496, Alberto comes to BeTenerife from a successful career in business administration and a busy life in Madrid, where he spent two decades before returning to the island in 2013.

What drew him home was a renovation project at Hacienda de las Cuatro Ventanas, the del Hoyo family's 16th-century estate on the unspoilt north coast of Tenerife. The Hacienda would be the first of a curated selection of upmarket lodgings all bearing the BeTenerife stamp of quality, good taste and cutting-edge design. (More recently came a sister company, Canary Essence, which applies the same criteria to the other islands of the archipelago.)

Alberto's many friends will tell you the man is a restless creative spirit with a keen sense of style. They'll mention, too, his extraordinary talent as a photographer, which has taken him to far-flung regions of Asia and Africa and won him prestigious international awards. (He likes to quote Henri Cartier-Bresson, who said the art of photography is about aligning mind, eyes, and heart.)

Alberto loves adventure - nothing thrills him more than sleeping in a tent as a guest of the Suri tribe in remote Ethiopia - but he also values the pleasures to be found much closer to home. Down-time with his young family, good music (on vinyl), the salty tang of the sea breeze that comes right up to his front door...
The simplest, most authentic moments are the ones that really nourish the soul.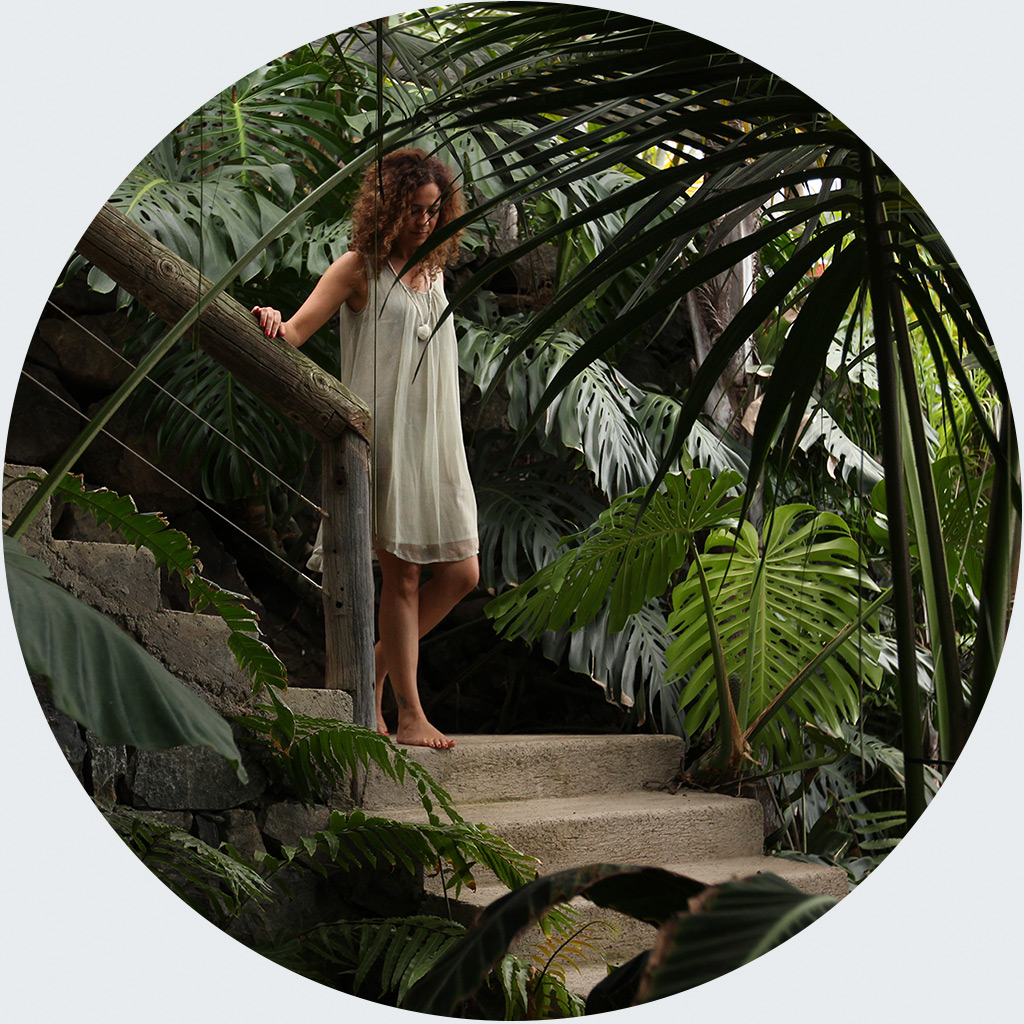 Silvia Rodriguez
---
Life, for Silvia Rodriguez, has been a journey from north to south. A native of Asturias in northern Spain, Silvia spent 20 years in Madrid before heading for the Canary Islands to form part of an innovative travel venture, christened BeTenerife.

Silvia's early experience as a journalist, and her big-city years as an expert in team management for a big multinational company, have proved invaluable in this new phase of her career. So has her training in Ephemeral Architecture, which has fuelled her lifelong passion for design and interiors.

As a businesswoman and mother of little Berto, Silvia's leisure time is precious. But she can always spare a moment for the things that really matter - an absorbing conversation, a taste of the Canaries' delicious regional cuisine, or a dip in the Atlantic Ocean below her clifftop home. What she most enjoys is sharing the good times with family, friends, and honoured guests.

This northern girl has no regrets about her new life in Spain's deep south.
Whenever friends come visiting I take them to some of my favourite beauty spots, and they're amazed!
---
---
Lina Kroll
---
East Germany before the Berlin Wall came down - not the most promising start for a born traveler. But a girl can dream, and Lina Kroll did. Just as soon as she could, she'd be spreading her wings and setting off to see the world.

A student of tourism, she knew her career would be connected in some way with travel. As for Tenerife, it came as a bolt from the blue. She first pitched up here with her backpack one day in the mid-1990s with only a vague idea of where she was heading. Having fallen madly in love with the island she stayed on, working as a wedding planner, a secretary and a hotel decorator before joining the BeTenerife family as Manager.

'Alberto's project, and his great personality, inspired me from the start', says Lina, who also connected with del Hoyo through their shared interest in photography.

Adventurous and exuberant by nature, Lina loves to go where life takes her. Her favourite pastimes involve the pleasures of the senses – like a walk in the mountains, a yoga session with the backdrop of the ocean's sound and smell, or a good wine and conversation shared with friends. One of her many facets, a talent for the ukulele, will come as a surprise to many.
Travel remains Lina's first love. But she'll always return to her beloved Tenerife – 'the best place in the world', she says, 'to live this happy life'.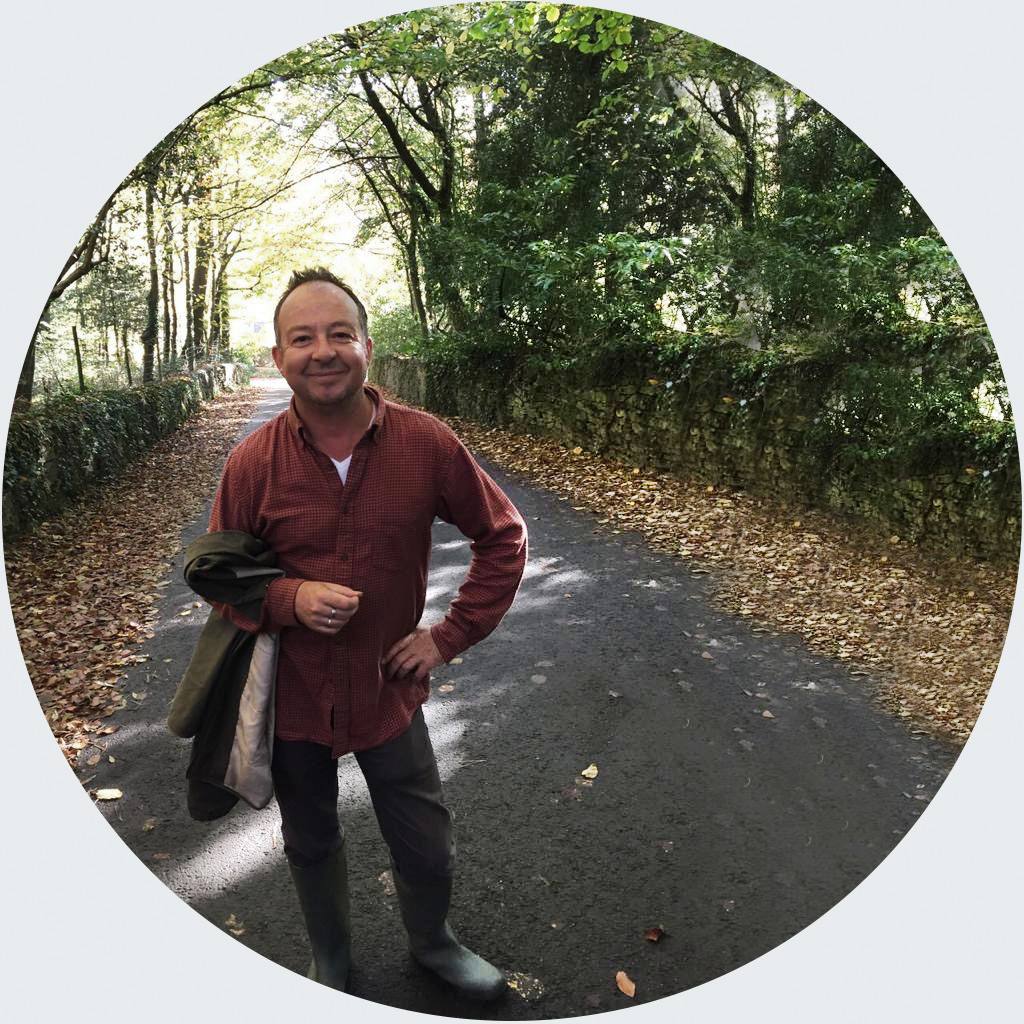 Paul Richardson
---
Thirty years as a journalist and author specialising in Spanish culture and gastronomy have given Paul Richardson a privileged insight into what makes a travel experience truly memorable.

A part-time farmer who runs his own 12-acre organic smallholding in northern Extremadura, Paul combines digging vegetables and caring for animals with his work as a writer for publications like the Financial Times, Conde Nast Traveller UK/US, and the Daily Telegraph. His published books, acclaimed for their wit and wisdom, include A Late Dinner: discovering the food of Spain and Our Lady of the Sewers and other adventures in deep Spain (don't miss the chapter on 'silbo', the extraordinary whistling language of La Gomera).

Paul first discovered BeTenerife in 2019 and was smitten by its gorgeous properties and unique sense of style, becoming a loyal friend and collaborator of the brand. He has been visiting the Canaries for years but, he says, has only begun to scratch the surface of the islands' incredible diversity.
Quality, comfort, aesthetic beauty, and personal attention are all crucial. But increasingly, discerning travellers also want real-life experiences to bring them up close with the spirit of place.